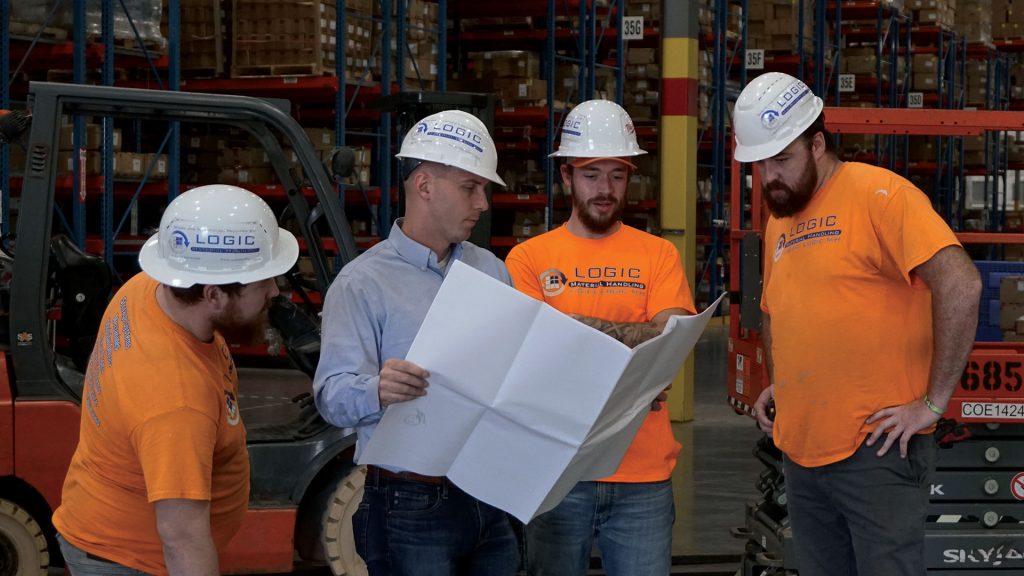 About Logic Material Handling, Inc
Logic Material Handling, Inc is a nationwide material handling systems integrator who provides turnkey engineered solutions for our customers in the distribution, manufacturing, and warehousing environments.
Our solutions range in complexity from the use of static racking/shelving storage systems, to Pre-Engineered build out of offices and second level mezzanines, all the way to fully automated sortation, order fulfillment, and warehouse controls software solutions.  We represent the leading manufacturers for each technology and recommend the best fit manufacturer for your application.
We offer a large scope of design, engineering, consulting, and installation services to meet any of your facility's needs.
Why Logic Material Handling?
Responsiveness: Our reps will be on site immediately to identify and solve your issues quickly. This includes CAD plans, engineering, data study or anything else you may need to fully understand and have confidence in the proposed solution.
Creative Solutions: Our engineers focus on out of the box ideas to solve our customer's constraints and make their operation as efficient as possible.
Due Diligence: We leave no stone unturned in fully understanding what our client needs. We work with them closely to ensure that we have provided a solution which solve all of the issues they are encountering while staying within their budget.
Proof: We provide detailed proposals which include drawings, calculation, return on investment, and study findings. We back all of our designs with documented proof that our system will solve the issue at hand.
Lead Time: We source our equipment from several manufacturers for each technology which can meet our customers lead time constraints, budget, operation, while meeting our quality standards.
Phasing: We identify ways to break a project into functional phases which may be able to accomplish the main goals within a finite budget and let the return on investment fund the next stage of the project.